Someone on our Facebook fan page named Psy Phon asked: "How much CGI will there be in the film? Who will be the artist?"
Great question, Psy!
Answer: Very little, actually! We've got a couple of shots where someone is holding a capture (kind of like a hand-held moving photograph), and we may need to green screen one entryway so that the interior and exterior match for continuity, but beyond that, I was careful not to write anything into the script I couldn't do myself. I make my living as a video producer, so I know my way around After Effects pretty well, but we really wanted the entire budget to be spent on the performances and locations.
Q: What camera are we shooting on?
A: We're shooting on a Panasonic GH4, with an Atomos Shogun for our capture device, allowing us to shoot in a 4:2:2 color space.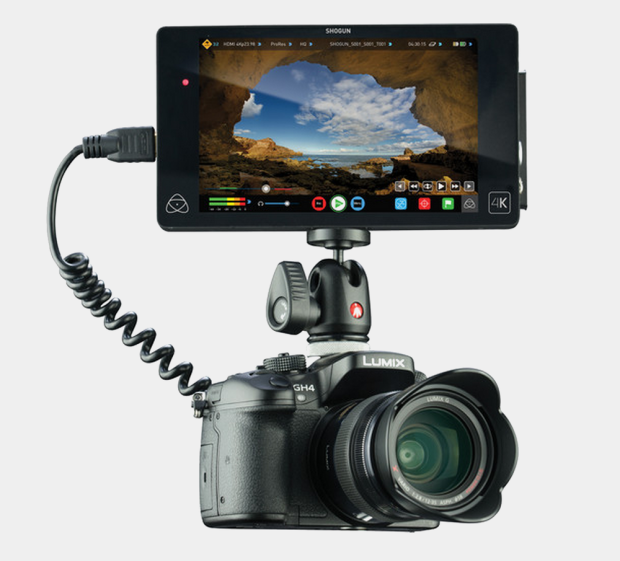 Q: Uh… what?
A: For those who are unfamiliar with cameras and other film terms, suffice it to say that this is a very nice camera that will make a fine film. Shooting in 4:2:2 means that we capture more color depth, allowing us more latitude in the editing room.
Q: Say, doesn't that camera shoot in 4K?
A: Indeed it does, but we'll be shying away from that resolution until we hit at least our first stretch goal. Capturing, storing and editing that 4K footage is a huge time and energy commitment we won't make until it becomes feasible to do so.
Q: How about the other gear? Sound, lenses… all that stuff?
A: We'll be using top of the line Sennheiser sound gear on this show, editing in Adobe Premiere, and doing additional post production in Adobe After Effects. Part of our budget allows for the rental of some great pieces of glass (lenses) so that we can really make this a cinematic experience.
Q: What kind of ships can we expect to see in this film? Will Serenity make an appearance?
A: Nope! There's a lot of folks in the 'verse, and not all of them own a ship. Most people, we reckon, live out their lives planetside. So our aim was to tell you the story of a couple of folks who don't have a ship of their own. It was my intent when I wrote the script to reduce the costs of the production by not having a ship, but then we had to go ahead and rent a whole Old West town and a Japanese garden! Oops!
Q: How can I help get this made?
A: Contribute! Make a pledge! Get some swag! And please, pass it on!
Got more questions? Keep 'em coming by contacting us at FireflyFanFilm@gmail.com! Thanks!
-Frank Fradella