Early on in the campaign we were contacted by William T. Pace, Master Patchmaker, phenomenal designer, and die-hard Browncoat. William had contributed work to more than half a dozen Firefly fan films, truly making the 'Verse live and he asked if we might have a use for his particular set of skill. Boy, did we ever!
William has come on board and is not only managing the conversion of the Companion logo I designed, but he's also bringing some unique goodies to the table of his very own. He and I are both taking stabs at patches for Parrish and Morakami and they'll all be available as perks in this campaign in The Ultimate Patch Collection.
BUT WAIT, THERE'S MORE!
William introduced our project to star cartographer extraordinaire J. ChrisPat Bourdier, who (along with William) produced the amazing tome, The Verse in Numbers, a comprehensive guide to the stars, systems, planets and moons of the Firefly universe. And wouldn't you know it, but those kind folks went ahead and included our little world of Parrish in their guide, and made it a moon of a planet called Zeus. Mighty fitting considering that our main character is named after a Greek Muse.
Pretty cunning, dontcha think?
I expect a new version of the book will be released before too long, but for now, you can go ahead and check out our page here. We're awful proud of it.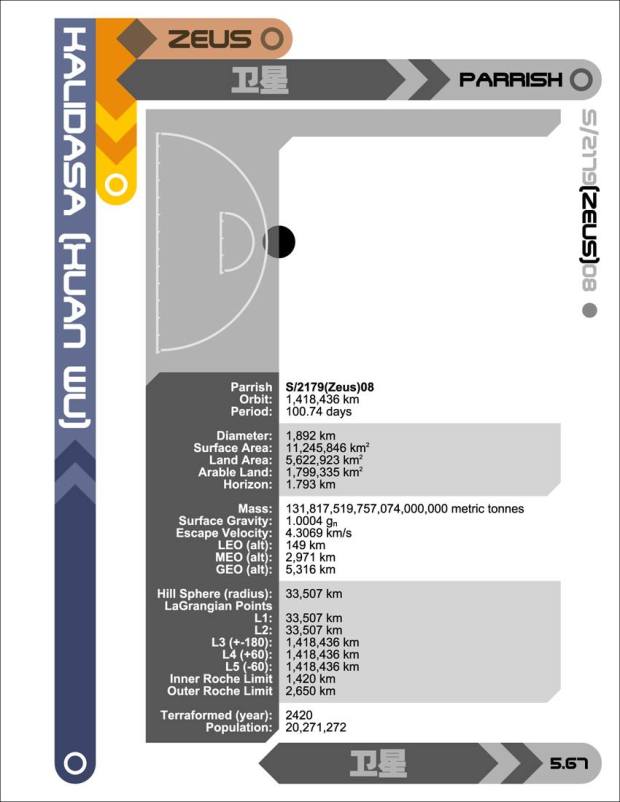 So, hey, let this be a thank you to the folks who have already opened their money bags and thrown us a few coins. We're up over the first 10% hurdle and that feels mighty shiny. But we've still got a ways to go, so keep spreadin' the word, ya hear! We got ourselves a planet waitin' for us!
-Frank Fradella